Monopoly Live is original and surprising – a totally different live casino game than the eternal blackjack or roulette.
The graphics during the bonus round are second to none. You're totally into it, especially if you play this game on a desktop computer with a large screen.
You play Monopoly Live mainly for the bonus round. It is spectacular, and you have a chance at really big winnings. But, in between, you have to wait for the 2 Rolls or 4 Rolls, which can get boring.
Is there an optimal strategy for Monopoly Live? Yes.
Each bet at Monopoly Live has its own return to the player (RTP or payout percentage).
The best bet is the '2' with an RTP of 96.23% in terms of strategy. The '10' with an RTP of 96.02% is right behind it. The worst bet you can make is '5' with an RTP of only 91.30%.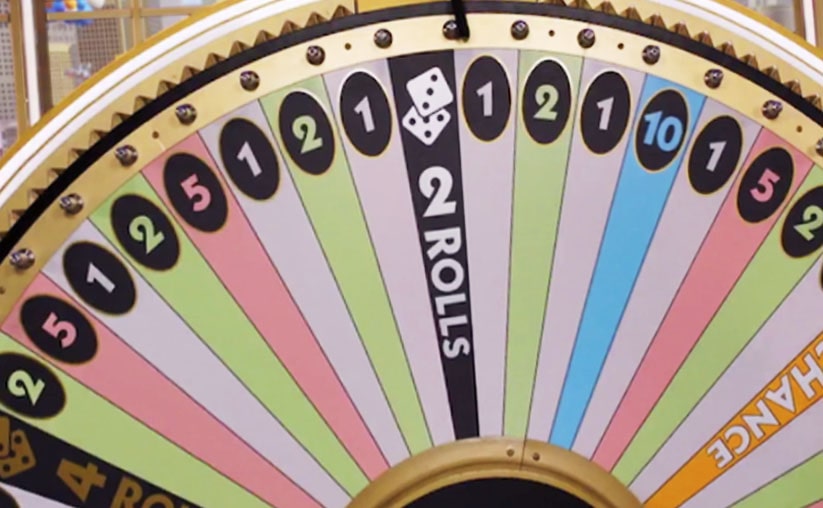 Below you can see a summary of the RTPs for all the options.
| | |
| --- | --- |
| Bet | RTP |
| 1 | 92,88% |
| 2 | 96,23% |
| 5 | 91,30% |
| 10 | 96,02% |
| 2 Rolls | 93.90% |
| 4 Rolls | 93.67% |
Therefore, virtually everyone who plays Monopoly Live will bet something on 2 Rolls and 4 Rolls in each round. The RTP of these bets is moderate compared to many online slots, but you get a lot of excitement and entertainment in return.
If you want to bet on numbers in addition to the 2 Rolls and 4 Rolls, limit yourself to the '2' and the '10'.
There are really no strategy tips and tips on how to play Monopoly live. The game is entirely random, so you as a player do not influence the outcome.
Of course, to kill time, you can bet on the numbers, but the house edge is quite high, so you'll slowly run out of money. The best strategy is not to do that.
Mr. Casino definitely enjoys playing Monopoly Live from time to time but would be a real fan if he just got the bonus every round. Of course, the payouts on the game board would have to be drastically reduced, but then you'd get rid of that rather boring money wheel and play Monopoly for real money 100% of the time.