Esports betting is one of the popular gambling markets in Canada. The market is expanding steadily in 2023, and between 2023 and 2028, the world's eSports betting market is forecast to grow at a remarkable pace. Estimates put the total value of the global esports gambling market at M$2,709.03 by 2028, up from M$671.78 in 2022.
Join us as we reveal the latest data on the online eSports and sports betting market right here.
Is Esports Betting Legal in Canada?
Gambling regulations in Canada are usually handled on a provincial level. So, the betting options available to you will depend on where you live. For instance, in BC, the British Columbia Lottery Corporation handles esports betting through its playnow.com site. It's a similar picture across the country, with provincial governments offering sportsbooks that seem mostly unaware of the growing demand for esports markets.
Canadians can use international bookmakers.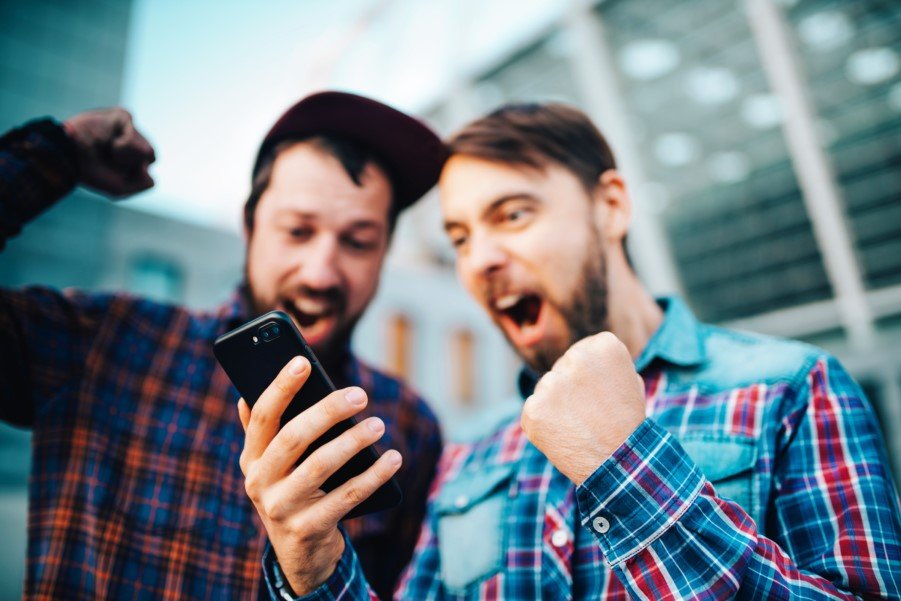 However, international bookmakers are not constrained by the same rules. It's perfectly legal in Canada to bet online with an offshore bookmaker, and these are often your best bet for esports gambling. However, not all of these international bookmakers have Canadian sites. Not all will accept Canadian funds or allow you to use Canadian credit cards. So, it's important to pick the best sites out there.
Legal Framework for Esports Betting in Ontario
The most high-ranking betting websites in the industry should offer players both sports betting and esports betting markets. This is also the case for legal esports betting sites operating in Ontario. Here, esports enthusiasts can now enjoy their favourite games – all due to the changes in the law and the establishment of relevant governing bodies. Let's take a look at the timeline of the ground-breaking shift in legislation in the province.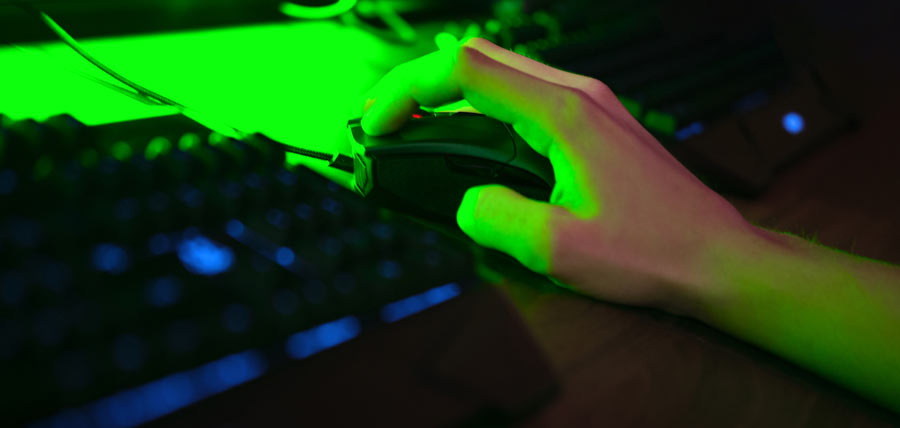 Starting in 2021, the government of Ontario started looking into the state of gambling and betting in the province. Shortly, the decision was made to introduce a regulated betting market in the province.
In June 2021, the Alcohol and Gaming Commission of Ontario (AGCO) formed iGaming Ontario. The primary goal of the organization was to launch and regulate sports betting markets.
Several months after the idea was first proposed, online sports betting markets were made available throughout the province.
As of the 4th of April 2022, Ontario was the first province in Canada to legalize online sports betting, and since then, some of the most reputable sports betting companies and esports betting websites in the world have established operations in the province.
Today, Ontarian sports bettors can choose among a number of approved betting operators that iGaming Ontario compiled and published in collaboration with the AGCO. Interestingly, a recent survey has revealed that brand trust is the most important factor with 39% of bettors in the province of Ontario. Another crucial selection criterion for Ontarian bettors is payouts (35%).
Best Esports Betting in Canada: Websites for Canadians
When choosing an online bookmaker, you want to know that it's a company you can trust with your money. You want the best eSports betting odds you can get, and the most esports markets available. You also want a bookmaker that will accept Canadian funds and allow you to deposit and withdraw effectively with Canadian credit cards and bank accounts. The importance of this statement is backed up by the fact that 75% of more than 2000 surveyed bettors from several US states, the UK, and Ontario have listed fast payouts among primary priorities when sticking with a sportsbook.
The best esports betting sites for Canadians are:
These are reputable international gambling sites that are overseen by governmental agencies to ensure that everything is above board. You can deposit money with confidence and know that any winnings you get will be paid promptly and accurately. And while the options for gaming on some of these sites are currently a little thin, they seem to be getting better all the time. Betway, in particular, is a leader here, but its competitors are steadily catching up.
What Esports Can You Bet On?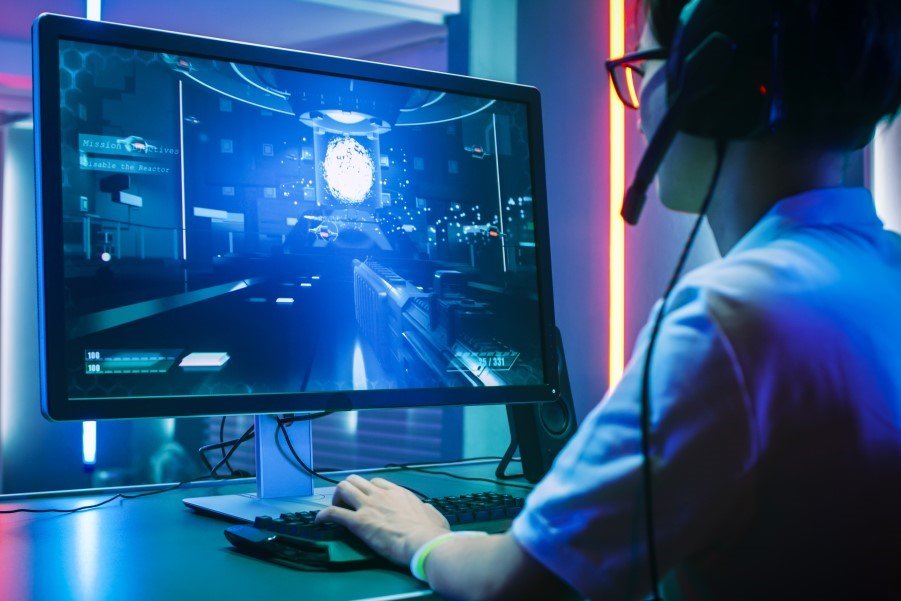 In theory, you can bet on the outcome of any video game where people play against one another. In practice, however, certain games have become more popular than others. Some of the most popular esports games are:
Let's take a closer look at some of the most popular titles.
CS:GO
CS:GO is one of the world's most widely played esports betting games. Popular around the world, including Canada, esports betting CSGO has seen some especially good teams come out of Sweden. Maybe that's why LeoVegas, the Swedish-owned online bookmaker, is one of the best places to bet on this game.
League of Legends
This multiplayer online battle arena game (MOBA) lends itself very easily to esports tournament formats. It's become popular with players and gamblers alike for its fast-paced action and tactical dimension. The game has a huge worldwide active user base, so it's not hard to find tournaments to bet on. There are currently 180 million League of Legends players!
Online bookmaker Betway is consistently one of the best sites to use for esports betting in Canada on League of Legends. They even offer occasional odds boosts and free bets on this game, which can be difficult to find with other bookies.
Overwatch
This six-versus-six team battle game is growing in popularity across the country, with the Vancouver Titans and Toronto Defiant representing their respective cities in tournaments around the world. The Overwatch League playoffs contest ended up with Dallas Fuel defeating San Francisco Shock 4-3 in the Grand Finals. The Vancouver team made it to the Grand Final in 2019, finally losing out to San Francisco Shock.
Once again, Betway is the best online site for Overwatch esports betting. Not only can you bet on a winner, but you can also bet on maps handicaps, maps totals, etc.
Esports Betting Options
When it comes to esports betting, there's a lot more to it than just placing real money bets. This exciting realm has evolved over the years to encompass a wide array of options, spanning competitive tournaments, Twitch streaming, skin gambling, and more. Here's a rundown of the various ways you can try at esports betting:
🎲 Real Money Betting
What's do sports and esports betting have in common? Think of real money esports betting as akin to traditional sports betting. It's as simple as picking the esports tournament or event that grabs your attention, selecting your preferred market and match, and making your bet. After that, it's all about waiting for the outcomes to roll in.
🎲 Fantasy Betting
Much like fantasy sports, esports fantasy betting allows you to assemble teams or pick individual players based on your predictions for their in-game performance. You earn points or cash rewards based on their achievements, whether it's winning a match, a tournament, or meeting specific in-game goals.
🎲 Item & Skin Betting
Skin betting involves using virtual currency, typically obtained from betting sites. This currency often comes in the form of in-game items or graphical customizations for characters or games. However, it's crucial to be cautious when exploring skin betting, as some unlicensed and unregulated sites pose risks. It's wise to steer clear of such platforms.
🎲 Betting on Streamers
Specialized esports betting sites let you place bets on specific aspects of an esports player's live gameplay while they stream on platforms like Twitch. It adds an exciting twist to the betting experience.
🎲 Social Betting & Challenge Betting
Social betting allows you to place esports bets within a group of esports fans on game outcomes, fostering a sense of camaraderie. Challenge betting, on the other hand, is more intimate, often involving two individuals challenging each other head-to-head.
🎲 Esports Pool Betting
Some esports betting 2023 platforms introduce pool betting, where all bets on a particular market are pooled together, and the total prize pool, minus any fees, is distributed among the winners. It adds a communal aspect to esports betting.
How to Bet on Esports from Canada
If you've dabbled in sports betting before, diving into esports wagering is a breeze. Here's a step-by-step guide to help you start your journey into the world of esports betting:
Step 1: Pick Your Betting Platform
To begin, choose a website you want to bet on that offers your favorite esports titles. Registering usually takes just a couple of minutes. You'll need to provide some basic personal info.
Step 2: Verify Your Account
Once you're registered, it's time to verify your betting account. This step is crucial for security reasons. Once verified, you're ready to move on.
Step 3: Load Up Your Account
To start placing bets, you'll need to fund your betting account. This is also when you can take advantage of any welcome bonuses offered by the platform. Select a payment method that suits you and make your initial deposit.
Step 4: Check Out Esports Odds
With your account funded, you can start exploring the many esports odds available on the site. Hunt for an esports match that catches your eye in terms of potential winnings. Most platforms let you switch between decimal and fractional odds, making it easy to understand your potential payout.
Step 5: Do Your Homework
Before you commit your money, do some research. Get to know the teams, players, and their recent performances. Being informed can significantly boost your chances of making smart bets. Always remember to bet responsibly and stay within your budget.
Step 6: Place Your Bet
Once you're confident in your choice, click on the odds you like to add them to your betting slip. Decide how much you want to wager on your esports bet. Many platforms automatically calculate your potential winnings. Finally, hit that 'place bet' button and wait patiently for the results.
Pro Esports Betting Tips
Looking to up your game in an esports event? Check out our top tips for boosting your chances of success while betting responsibly:
Reddit Insights: Stay in the loop by following an esports competition, teams and tournaments on Reddit. It's a great way to get the latest info and opinions, even though it's not always a sure bet.
Live Betting Excitement: Try in-play esports betting for an extra rush. Watch live streams on platforms like Twitch and adjust your bets as odds change in real-time.
Major Tournament Advantage: Save your bets for big events like DreamHack and The International. Bookmakers offer better odds and more betting options during these high-profile competitions. Plus, you'll find plenty of valuable betting strategies.
Esports Betting Canada: The Future of Gambling
The long, cold winters probably have something to do with it. Canada is one of the biggest markets for video games per head of population. There are around 20 million gamers in Canada, which accounts for the majority of the population. Canada is ranked as the 8th largest market for video games in the world – pretty impressive when you consider it's only the 39th biggest country in the world by population.
Canadians hold high ranks in eSports.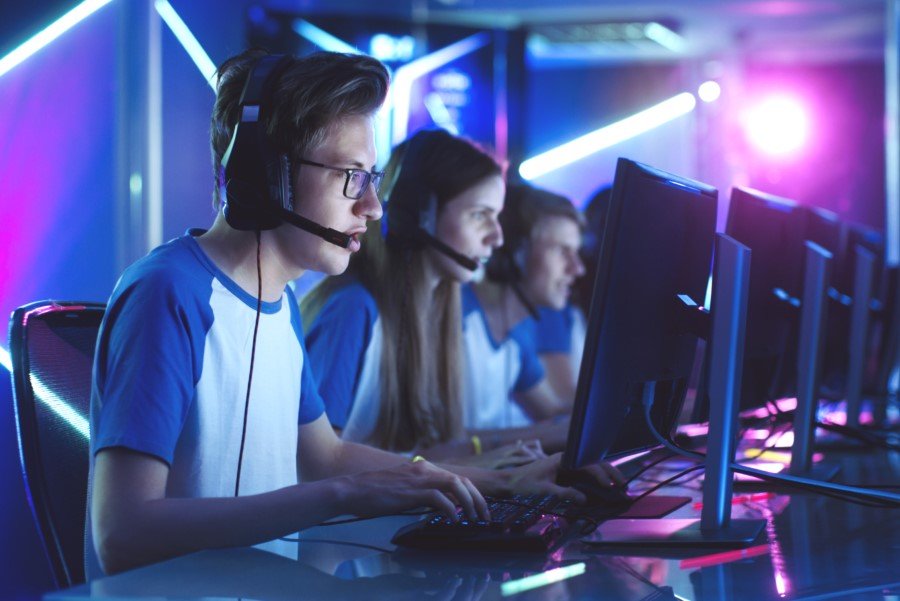 Considering these factors, it's no surprise that Canadian esports teams are often highly ranked internationally. And while Canada dominates the world of hockey, there aren't too many other sports where Canadians can cheer for their home team with a reasonable expectation of actually winning something. So, esports, and esports betting, are positioned to become increasingly popular in the coming years. Canada might just become an esports giant. And as these games become more popular, the options for esports gambling will undoubtedly improve.